If you hate the idea of heading off for photos after your ceremony, and missing out on the party you've spent the better part of a year organising, a first look just might be the answer!
But what IS a first look? A first look is where the couple organise to see each other and have a reveal on the wedding day prior to the ceremony. It's a tradition that's very common in America but not as much here in Australia. Despite that, many couples find it to be a great option to consider on their wedding day. 
For Sam & Rob, they wanted to spend as much time with their guests as possible. They had 160 guests at their wedding and most were travelling to the Sunshine Coast from all different parts of Australia. It was important to them to have that time during canapés to mingle with guests, stock up on snacks and play the lawn games. During the reception it can be difficult to get the same amount of time with people. Between meals and the various formalities, time with your guests can feel rushed.
On Sam & Rob's day we did the first look in the back yard of the house Sam was getting ready in. We set Rob up with his back towards Sam and had her walk up and tap him on the shoulder. It was a really special & personal moment between just the two of them. Following this, we did all the bridal party photos and a few of Sam and Rob on their own.
One thing to keep in mind if you decide to do this for your day is that you need an area with plenty of shade for photos during the middle of the day. In South East Queensland the sun is harsh and unflattering during the middle of the day at all times of year so shade is really important for flattering light.
Sam mentioned to me that the first look helped her to relax as the idea of walking down the aisle with 160 people looking at her was overwhelming. Having seen Rob already, that was one less overwhelming thing to face.
Kaitlyn and Tom had a later afternoon ceremony planned at a beautiful suburban cafe so we did a first look in a local park before their 4pm ceremony. They had a friend bring their fur baby Louie along for photos too. If you're locked in to a ceremony time that means things would be rushed and chaotic trying to go for photos after the ceremony, doing it beforehand is a great option.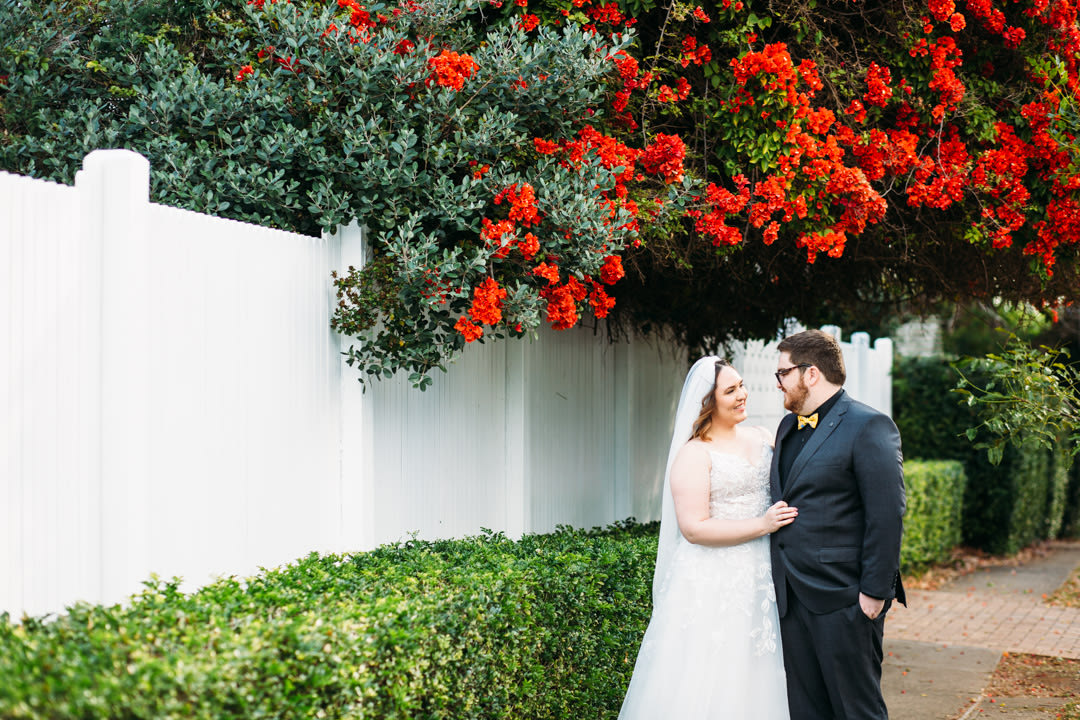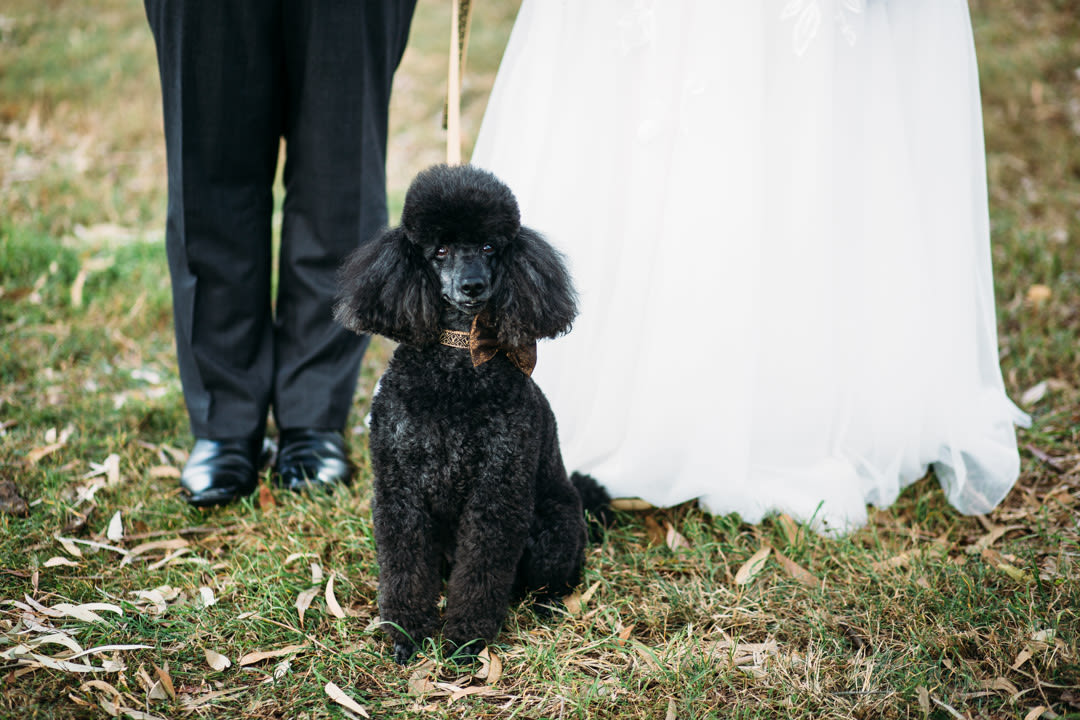 What's even better is if you can sneak away for just 15 minutes at sunset time. That way we can get some beautiful photos of just the two of you in the magical golden hour. It's the best of both worlds! You don't feel like you're missing the party but you still get those sunset images. Plus you will have had a chance to have some food and a few drinks so you'll feel even more relaxed.
Of course it's not for everyone. Some couples really like the tradition of seeing each other for the first time at the aisle. But for those that want to do things a little differently, a first look can be a great way to structure your day to make sure you spend as much time with your guests as possible.
So to summarise, the benefits of a first look are:
helps you to relax by seeing each other before the ceremony

You get more time with your guests by being present at the canapé / cocktail hour

We can get the majority of the organised photos out of the way to leave more time for drinks and fun!